Our website has been carefully designed to act as a comprehensive, accurate, and up-to-date source of information about the European Travel Information and Authorization System (called ETIAS for short) for all Canadian citizens who are travelling to Italy.

Get notified when ETIAS is mandatory


Start ETIAS Application online


Receive ETIAS confirmation

Our users can rest assured that we are completely dedicated to all of the valued international travelers who trust us and use our services. We will continue to work diligently so that we can make sure that our website is consistently up-to-date and always features the latest travel information. We want to make sure that you feel completely confident and ready to go before your trip to Italy, so that you can enjoy your travels abroad without running into unexpected issues when entering the country or having to worry about all of the newly implemented border policy logistics.
Canadian citizens who are planning to travel from Canada to Italy in the future should take note of the fact that the new ETIAS visa waiver application will become mandatory for all international travel to the Schengen zone of Europe as of 2023. With the upcoming European border policy changes in mind, we have thoughtfully created this website to be a valuable resource for international travelers. Here, you can find all of the essential border policy and visa information that you will need to plan your trip to Italy, all in one convenient place.
Our ongoing goal is to help facilitate an easy, pleasurable, and hassle-free travel experience (without disruptive surprises) for all travelers who are planning a trip to Italy or other destinations in the Schengen area of Europe for dates from 2023 and onward. Ever since the day we first began, we have been proud to be trusted as a reliable source of legitimate information about the new ETIAS visa waiver program.
Furthermore, we always strive to make sure that the travelers who rely on us are able to stay well-informed about the latest European border security policies, and that they will be fully prepared for whatever their upcoming journey to Italy and beyond may have in store for them.
Our website contains all of the necessary information that Canadian travelers will need when planning a trip to Italy or any other country in the Schengen zone of Europe after the new ETIAS system goes live in 2023. (Please refer to our homepage for a complete list of all 26 countries in the Schengen zone.) Here, you will be able to find the answers to all of the key questions you may have about the new ETIAS travel authorization program, like what is ETIAS, who needs to get an ETIAS visa waiver for travel to Italy from Canada, what all of the ETIAS application requirements look like, how much it costs to apply for an ETIAS visa waiver, how to apply online for an ETIAS visa waiver as a Canadian citizen, and much more. If you have any questions at all about preparing for your upcoming trip to Italy or another destination within Europe's Schengen area, you can rest assured that you have come to the right place. Our website covers everything you will need to know about the new ETIAS visa waiver application process that is set to go live in 2023. Our team of experts is always available to help with whatever you might need to prepare for your upcoming trip from Canada to Italy. Please take note of the fact that we are an independent organization and we are not affiliated in any way with any government agency or with the European Union.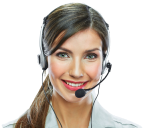 Get notified when ETIAS becomes mandatory
Check the latest news about travel requirements in Europe
Haven't found the information you're looking for on our website?
Please feel free to reach out to the experts on our customer support team. We are here for you and always happy to help!