European Travel Information and Authorization System
ETIAS Requirements for Canadian Citizens Travelling to Italy
The European Travel Information and Authorization System, known as ETIAS for short, is an updated visa waiver program that will go live beginning in 2023. There will be new ETIAS requirements enforced after the system goes live, which obliges all Canadian travelers to apply online for the visa waiver before visiting Europe.

Get notified when ETIAS is mandatory


Start ETIAS Application online


Receive ETIAS confirmation


Learn more about ETIAS Requirements
The new ETIAS travel authorization system will change the way in which millions of Canadian citizens travel to countries located in the Schengen zone of Europe, along with international travelers from the 59 other visa-exempt countries worldwide.
In brief, the new ETIAS visa waiver program is a pre-travel screening process in which applicants share some of their personal and background information and answer a series of security questions to gain pre-approval for travel in Italy or any other Schengen country. Upon receiving a new application, border officials will proceed to cross-check the information provided against the latest European security databases. If everything checks out normally, the applicant will receive their approval for travel to the Schengen area via email, usually within 24 hours. However, applicants should allow at least 96 hours (four days) for their online ETIAS application to get processed.
Doing so will provide an opportunity to resolve any issues that may come up during the application process. The entire procedure will be paper-free and highly efficient.
It is meant to improve the overall traveler experience, as well as increase international border security and citizen safety throughout the Schengen area of Europe.
The European Union began creating this new travel authorization system in 2016. Its goal is to reduce the future threats of international terrorism as well as the risks associated with global pandemics, among other national security factors. In addition, the new ETIAS travel authorization system will benefit its users because it involves significantly less paperwork, shorter wait times, and lower stress levels.
Ultimately, the new ETIAS visa waiver program will provide an overall smoother experience for foreign travelers when they enter Schengen countries across Europe.
This update to the border security policy and ETIAS requirements is a perfect example of the determination on the part of the European Union to improve its internal security while still continuing to meet the needs of international travelers, who are and will continue to be welcome and highly valued by the European tourism economy.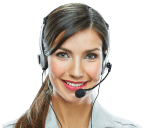 Get notified when ETIAS becomes mandatory
Check the latest news about ETIAS requirements in Europe
Who will need to comply with ETIAS requirements to visit Italy?
Starting in 2023 and thereafter, every person travelling from one of the list of 60 visa-exempt countries, which includes Canada, will be required to apply for pre-authorization through the ETIAS visa waiver program, regardless of age. Canadian citizens will be relieved to find out that the online application process is exceptionally straightforward and easy to use. After receiving their electronic ETIAS approval via email, travelers will not need to reapply for up to three years, unless the passport linked to their visa waiver expires before that time.It is important to keep in mind that the new European Travel Information and Authorization System (ETIAS) will only be valid in the specific countries that are members of the Schengen zone. Countries in the European Union which do not participate in the Schengen Agreement, like Ireland, will continue to maintain their own travel policies and procedures, and will therefore not require foreign visitors to have an ETIAS visa waiver to cross the border. On the other hand, Canadian nationals looking to travel to Norway or Switzerland, for example, will not need to apply for a short-term travel or visitor visa because Norway and Switzerland, while not being member states of the European Union, are part of the Schengen area.
CITIZENS OF VISA-EXEMPT COUNTRIES
Citizens from a list of 60 countries around the world (including Canada, the United Kingdom, the United States, Australia, and New Zealand, among others) currently enjoy visa-free travel within the Schengen zone of Europe. At this time, these international travelers only need a valid biometric passport to enter a country within the Schengen zone. However, beginning in 2023 and thereafter, citizens from these visa-exempt countries will be required to add one additional, simple step to their travel preparations – submitting the ETIAS visa waiver application form online.
SHORT TERM TRAVELERS (UP TO 90 DAYS)
An ETIAS travel authorization does not permit a foreign visitor to remain in Italy or any other Schengen country for more than 90 days in a single 180 day period. If a person wishes to stay in the country for longer than 90 days at a time, or if they are planning to work or study during their time in Italy, they will need to apply for the appropriate work or study visa through their local consulate.
When it comes to the new ETIAS visa waiver requirement, age does not matter. Border officials will ask for proof of an electronic ETIAS approval from both adults and children alike. If you are travelling with a minor, make sure that his or her parent or other legal guardian has submitted an online ETIAS visa waiver application for the child at least 96 hours (four days) prior to your intended departure date.
Which countries citizens will need to comply with the ETIAS requirements to visit Italy?
International travelers from Canada, as well as those from the 59 other visa-exempt countries, will have to submit an online ETIAS application before travelling to Italy or any other country in the Schengen zone of Europe once the new system goes live in 2023. The United States, Australia, New Zealand, and the United Kingdom are other examples of the countries that will be affected by this change in border policy. Here is a complete list of the 60 countries whose citizens will be required to submit electronic ETIAS applications before they travel to Italy or another Schengen country:
Albania

Antigua & Barbuda

Argentina

Australia

Bahamas

Barbados

Bosnia and Herzegovina

Brazil

Brunei

Canada

Chile

Colombia
Costa Rica

Dominica

El Salvador

Georgia

Granada

Guatemala

Honduras

Hong Kong

Israel

Japan

Kiribati

Macao
North Macedonia

Malaysia

Marshall Islands

Mauritius

Mexico

Micronesia

Moldova

Montenegro

New Zealand

Nicaragua

Palau

Panama
Paraguay

Peru

Saint Kitts & Nevis

Saint Lucia

Saint Vincent

Samoa

Serbia

Seychelles

Singapore

Solomon Islands

South Korea

Taiwan
Timor Leste

Tonga

Trinidad and Tobago

Tuvalu

Uruguay

Ukraine
UAE

Vanuatu

Venezuela

United Kingdom

United States
Get notified when ETIAS becomes mandatory!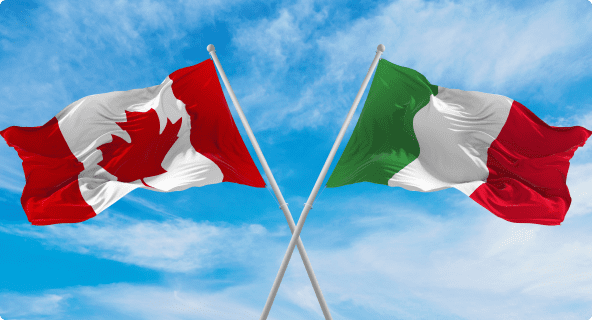 How to apply for an ETIAS Visa Waiver for travel to Italy from Canada
As long as you are filling out an electronic ETIAS application for yourself, it is unlikely that you will run into any issues. The entire process should take about 10 minutes or less. You will need to provide your current passport information, your full legal name, your date of birth, your citizenship details, and your contact information like email address, physical address, and phone number. You will also be asked for some more in-depth details, including but not limited to your education and work experience, your travel and medical history, and any existing criminal record (if applicable). ... In the vast majority of cases, the online ETIAS application process will be quite straightforward. Typically, most prospective foreign visitors will receive an email notification of their approval for travel within 24 hours of submitting their application online. However, if something does not quite check out or an application seems suspicious to the ETIAS officials, the border agent reviewing the case can request additional information and supporting documents. Or, in certain rare cases, they may require an in-person interview to make their decision. It is critical to keep in mind that an ETIAS travel authorization does not necessarily guarantee anyone entry into Italy or other Schengen countries. The Italian border officials will always have the final say in each individual case at the time of arrival. In addition to your ETIAS visa waiver approval, agents at the port of entry may ask you to provide supplemental information about your travels, including (but not limited to) evidence of your hotel reservations and return flight confirmation, proof of sufficient funds during your stay in Italy, and confirmation of medical insurance coverage, for example.