What is the best time to visit Ireland?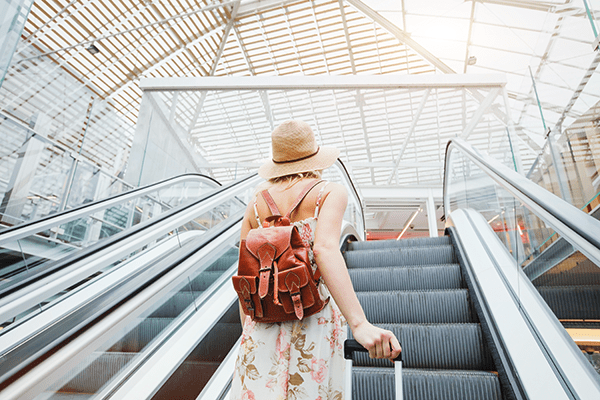 Ireland has a lot to offer. There are many stunning landscapes to see. The best time to visit Ireland is in the summer months (June, July, and August). While you might enjoy nice weather, summer is also recognized as the peak season so you can expect crowds of travelers at popular destinations and increased accommodation/activity prices.
You can avoid crowds by traveling in the shoulder seasons of spring, autumn, October, and November. Although the weather may not be as pleasant (you should be ready for rain), there will be fewer people exploring the same places and landscapes as you. So it is hard to say which one is the best time of year to visit Ireland since there are ups and downs to all of them.
This article contains general tips about traveling to Ireland and we are also going to share what is in our opinion the best time to visit Ireland.
What is the difference between Northern Ireland and Ireland?
The official title of Ireland is the Republic of Ireland. It is not part of the UK. However, the Republic of Ireland is a member of the European Union. This is something to keep in mind before traveling to Ireland.
Northern Ireland is part of the UK. Even the country's official name states it: the United Kingdom of Great Britain and Northern Ireland. The UK includes England, Scotland, and Wales, other than NI.
The UK never signed the Schengen agreement, meaning ETIAS wouldn't be valid anyway, Brexit or no-Brexit. Only Schengen-area travelers require ETIAS.
Northern Ireland is distinct from Ireland. Northern Ireland will continue to be part of the United Kingdom, while Ireland will remain a member of the EU.
The Irish border in recent history
To better understand the current situation, it is helpful to know the history of the Irish border. This conflict is also known as the Northern Ireland Conflict (or simply the Conflict) and was sparked by historical events that began in the late 1960s.
The key issue was Northern Ireland. Precisely, its constitutional status.
The majority of Protestants supported UK Northern Ireland as a member of the Unionist/Loyalist movement. In contrast, most Catholics supported Northern Ireland joining a united Ireland.
The police campaign to end discrimination against the Catholic minor and Protestant/unionist governments was the catalyst for the conflict. The police were accused of using violence to suppress the movement.
Riots erupted between the groups, culminating in the August 1969 deployment and subsequent riots. These events led to three decades worth of trouble, and paramilitary groups also emerged.
The border has been the focus of political negotiations regarding Brexit. Theresa May, the former Prime Minister, did not resolve The Northern Ireland border problem. It continues to be a problem in the hands of Boris Johnson, the current PM.
After many discussions, the EU has just established rules to stop border checks between Northern Ireland and the Republic of Ireland.
Why is Ireland not a member of the Schengen Area?
Eire, or simply Ireland, is a member of the European Union. However, it has not joined Schengen Area.
The Common Travel Area between the UK and Ireland allows citizens of the country to travel to Ireland without a passport. It also applies to Jersey, Guernsey. The United Kingdom and its Crown Dependencies are not part of the European Union.
Gibraltar will be included in the Schengen Scheme after the agreement between the United Kingdom and the European Union (UK).
The UK refused to sign the Schengen Agreement. They argued that frontier controls were better than any other method to stop illegal immigration from an island country.
Ireland refused to sign the Schengen Agreement because of its own reasons. It stated that signing the Schengen Agreement was not in Ireland's interest. Ireland would also place exit and entry restrictions on travelers between Ireland and Britain.
Ireland did not join the Schengen Agreement because it wanted to regulate non-EU citizens' immigration status. It is not part of mainland Europe. It makes sense that Ireland manages their borders as they see fit.
Schengen visa and ETIAS
To establish uniform border rules between its member countries, the Schengen Agreement was established. Schengen visa holders can stay for up to 90 days in the region. You can use the Schengen Visa to travel to countries that have signed Schengen Agreement. You can use it for up to 90 consecutive days within 180 days.
ETIAS is not replacing the Schengen Visa. ETIAS is for citizens of countries that are currently exempt from visa requirements.
What's the weather like in Ireland?
The Atlantic Ocean has a significant influence on Ireland's climate. This moderating effect means that Ireland and Northern Ireland are able to avoid extremely high and cold temperatures found on Europe's continent and in the United States.
The best time to visit Ireland weather-wise
The Irish summers tend to be mild. Summer is considered the best time of the year for visiting Ireland. Average summer temperatures in Ireland are between 18-20degC (64 to 68 degrees F). So summer is the best time to visit Ireland.
Winters are often cool and windy. The Atlantic Ocean's warm Gulf Stream current can make temperatures a little warmer in areas near the coast. This means that the waters surrounding Malin Head in Ireland, which is the most northern point of Ireland, are ice-free in winter. For some people, it is not the best time of year to visit Ireland.
General climate
Ireland has a high chance of rain throughout the year. I wouldn't recommend that you travel to Ireland without a rain jacket. The average temperature is higher in spring and summer than in the other months. However, this can vary from year to year. On average, the months of April through July receive about 80mm (roughly 3 inches) of precipitation each month.
The island's precipitation is very variable. The island's west receives more rain than its east. In total, Ireland gets approximately 1230mm (48 inches) of precipitation per year.
Snowfall is rare in Ireland, particularly in low-lying areas. Snowfall usually lasts only briefly on the ground and is most common during January and February. Although it is not common to see a white Christmas in Ireland in December, it is not impossible!
Heavy snowfall can cause major traffic disruptions. We have seen Dublin Airport close due to snowfall. A passenger from America sat behind me in the ticket line and could not believe that Dublin Airport would be closed due to snowfall.
We are better prepared as a nation to deal with snow than we are for rain!
Best Time to Visit Ireland for Sightseeing
You might be wondering about what is the best time to travel to Ireland if you want to see the sights. May, June, and September are the best months for sightseeing. The temperatures range from 13 to 17 degrees Celsius, and there isn't a peak season for tourism.
Although July and August may bring beautiful weather, the months surrounding them often offer more tranquility, uninterrupted views, and fewer queues. Rain is possible anytime, but these shoulder seasons usually bring sweater weather. For occasional showers, you can just bring an umbrella or a rain jacket.
Best Time to Visit Ireland for Festivals
Summer brings many festivals to Ireland. There are several each weekend. These festivals offer everything, from music, food, and surfing to fairs, horse racing, and other entertainment. Mid-March is the best time to be there, as Dublin hosts the largest St. Patrick's Day celebration in the world. For uninterrupted views of the parade, plan to arrive before 9 a.m. to ensure you are there in time. The event attracts approximately 450,000 people every year to Dublin's center.
Best time to visit Ireland for photographers
Ireland is a paradise for photographers. You will be tempted to grab your camera and capture the dramatic coastline views, especially on the west coast. We recommend that you travel to the shoulder months of October and April, as these are the most popular tourist destinations and scenic spots.
The country's northern latitude means that October has shorter days. The sun doesn't rise above the horizon, which creates a special light for photography.
Light is one of the most important factors in order to take the highest quality photos. So professional photographers take the weather into consideration when they are traveling somewhere. Ireland, just like other European countries, displays its beauty to its fullest potential in the summer. But with that being said, if you want to take the most exclusive photos, somewhere between October and April is the best time to visit Ireland for you.
Although the weather is more unpredictable at this time of the year, the occasional storms from the Atlantic can be quite a treat. These storms can create powerful images of dramatic skies and waves breaking on the rugged coastline.
Sunsets are a bonus. Sunsets are a great way to photograph the Atlantic coast. They can also be enjoyed at a more convenient hour of the day. This contrasts with summer, when sunsets happen late at night.
The worst time for visiting Ireland
Summer is Ireland's most popular season. This means that accommodation and airfare rates will rise accordingly. Although summer is the busiest time of year, it's also the best time to visit Ireland. Because of the long daylight hours, you can do more in one day.
In terms of both costs and crowds, St. Patrick's Day is closely related to the high summer. If you don't want to spend the holiday in Dublin's Temple Bar area, it is best to avoid traveling from or to the country between March 17 and 17.
Winter is not the busiest time to visit Ireland. However, it is also the worst season for the weather. Visit Ireland in the shoulder seasons, spring and fall, for a pleasant compromise between crowds and weather.
Ireland and the Schengen Information System
An Garda Siochana, the Irish national police force, will be able to communicate and share information with other countries. This will include info regarding missing persons, vehicles, etc.
These data are locating persons and objects in Europe and identifying dangers for those trying to enter Ireland.
The An Garda Siochana PULSE and Garda Naţional Immigration Bureau databases will be integrated with SIS II to detect and prevent serious crimes. Although Ireland will not be part of the Schengen standard travel zone, it will still benefit from the safety and security advantages of sharing its knowledge.
FAQ
Do you need ETIAS to travel to Ireland?
The simple answer to this question is no. You won't need ETIAS to travel to Ireland. ETIAS travel authorization is only valid for Schengen member states. This does not apply to Ireland. ETIAS can help countries like Bulgaria, Croatia, and Cyprus join Schengen.
Non-EU citizens, such as Canadians, will require an ETIAS permit if they want to travel to Europe, such as Italy or Spain. ETIAS will become available to citizens of more than 50 countries by 2023. You should check the entry requirements for tourists going to Ireland according to their nationality.
Additional permits may be required to enter Northern Ireland and any other country in Britain.
What is the cheapest month to go to Ireland?
That would be winter. Ireland's dark and drizzly winter is the best time to visit Ireland, aside from Christmas and St. Patrick's Day. While some accommodations might offer winter rates at an off-season rate, others may be closed until the spring.
Summer months, particularly July and August, have noticeably higher airfares than those available during the shoulder seasons or winter. During summer, hotels can charge high rates.
What is the best time to visit Ireland?
The Irish summers tend to be mild. Summer is considered the best time of the year for visiting Ireland. Average summer temperatures in Ireland are between 18-20degC (64 to 68 degrees F). So summer is the best time to visit Ireland.
What month is the rainiest in Ireland?
December and January. Ireland is blessed with a lot of rain. The two moistest months are January and December. April is the driest month. However, June is the driest in some of the non-central areas. So the best time of the year to visit Ireland is going to be somewhere in between these months.
As far as the rainiest part of the country goes, Galway is the wettest station. It receives an average of 2,874.59mm (113.17in) rain per year. Valentia Island is the wettest synoptic weather station, receiving an average of 1,430.1mm (56.30in) of rain annually.
What is Ireland's warmest month?
May and June. Ireland gets an average of 1100 to 1600 hours of sunlight each year. May and June are the sunniest months. These months see sunshine for an average of 5 to 6.5 hours each day across most of the country. For some people, May and June are considered to be the best time to visit Ireland. The southeast receives the most sunlight, with an average of 7 hours per day in early summer.