How to Spend a Month in Italy for Cheap?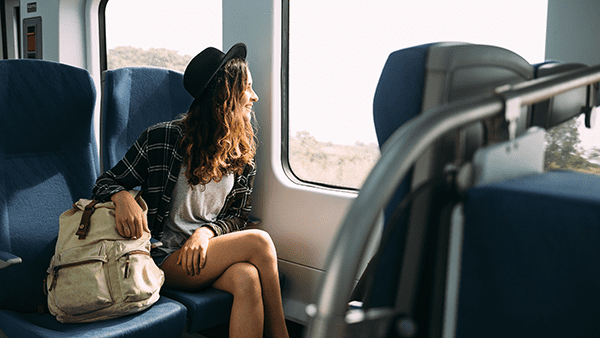 Are you looking to travel to Italy for Cheap? You are in the right place!
Italy is a top pick on many travelers' bucket lists. With its rich history, famed art, and delicious food, it's not hard to see why. Even though Italy isn't the most expensive destination for a vacation, it can be costly in terms of accommodation, food, transportation, and other activities if you aren't careful.
These ideas can help you save money and still have the dream trip to Italy you've always wanted. This article will give you all the information you need to plan a memorable trip to Italy with a limited budget.
Where to Stay in Italy for Cheap
Which Transport is the Cheapest in Italy
Which season is the best for Visiting Italy on a Budget
What are some of the Cheapest Destinations in Italy
How to Avoid Spending a Lot of Money on Food
Travel Regulations
Where to Stay in Italy for Cheap

Airbnb is a good way to save money, no matter where you travel. You can rent a smaller home or condo and have more space, but you could also save more money by cooking your meals.
Italy offers great deals on small, family-run hotels if you don't want to rent a condo. Many hotels in the country offer breakfast for free, even in more expensive cities such as Rome.
Which Transport is the Cheapest in Italy

While it may cost a lot to travel to Italy, the price of your accommodation can be quite affordable.
You can save money by booking your train tickets to get you where you want. You can travel from one place to another with train travel that is fast and efficient for as little as 20 euros per person. It allows you to share experiences that people on organized tours cannot even imagine.
Which Season is the Best for Visiting Italy for Cheap

The off-season is from October to May in Europe. This means that there are fewer people and less competition for space. You may find prices lower for everything, from hotels to attractions. This can help you save.
The best time to travel to Italy for those who want sunny, warm days with minimal crowds is late May or October. These months are less crowded and more relaxed than the summer months. These months are the best times to explore the north and southern coasts, cities, and mountains.
Even better, spring and autumn are often ideal–warm enough to be comfortable but not too hot in the summer heat.
How to See Destinations in Italy for Cheap

It is impossible to visit all of Italy's cities and save most of your budget. It might be difficult to imagine your trip without spending at least a few nights in cities like Rome or Florence. But there are many beautiful places to choose from apart from the capital and main cities.
Italy is blessed with beautiful landscapes, delicious food, fantastic architecture, and a wealth of history. Italy has a lot to offer for all types of Canadian travelers, from backpackers to comfort-seekers. What's great about Italy is that you will be able to travel to the country for cheap.
Other parts of your trip may be easier to modify. You can save money if you choose a smaller town such as Praiano or Amalfi over Positano and Sorrento if you are looking for beach time on the Amalfi Coast.
How to Save Money on Food and Transportation in Italy

Many places offer cheap meals, such as fast, boozy, multi-course dinners. Many restaurants offer discounts if you order your food to go rather than sitting down and waiting. Take advantage of these opportunities.
Follow locals and even try to cook yourself with some cooking classes.
Take public transportation everywhere.
You don't have to rely on taxis. Instead, walk or use public transport whenever possible. Even if you do this only half the time, the savings will be significant.
You save money every time you don't take a taxi. This money can be spent on delicious food, fun, and adventures in beautiful Italy.
Enjoy a free museum day
Many major tourist attractions and museums in Italy offer free entry on certain days or once per You might be able to synch your trip with a few of these free days if you do some research. A few extra days of free time can be a big help, especially with museum prices rising to 20 Euros.
You can also visit free attractions. Check out the list of free things you can do in Rome.
Get out of town!
It's not just about the big cities. You can explore Italy beyond the Venice-Florence-Rome tourist corridor by visiting small towns and villages where everything, from restaurants to hotels, is much cheaper. You might consider heading south to the affordable Calabria area or the central Umbria Region.
If you are still looking for cheap options in big cities, you might consider other nearby towns that offer more affordable hotels. Get on a cheap commuter train, and you'll be able to reach the city quickly (and also feel smart). Instead of staying in Florence, book in Pisa. You might prefer Venice to book in Metre or, even more charmingly, Padova. You may prefer smaller towns.
Travel Regulations
For Canadians who are on a budget, Italy looks out of its reach. Italy has almost every kind of scenery, from its stunning coastline to its rolling hills in Tuscany to its majestic mountain views at its northern lakes, including the breathtaking Dolomites. People also visit this famous country to enjoy the fantastic food, culture, and hundreds of historical landmarks.
ETIAS will enable Canadians to ask for travel authorization to enter Europe. The entire process will take place online and should see authorities give a positive response within 24 hours. In particular cases, authorities might ask for additional documentation if suspicion arises regarding the applicant. ETIAS will make traveling to Italy easier.
You can be sure that you will not run out of places to see if you plan to spend a few weeks in Italy. The trip will not be cheap, but we may have some tips on making it work for you for less.
There are many ways to save money in Italy if you're flexible and don't mind sacrificing some costly sightseeing. Here are some tips on how to spend a month in Italy for cheap.