Rome Neighborhoods: A Journey Through History and Culture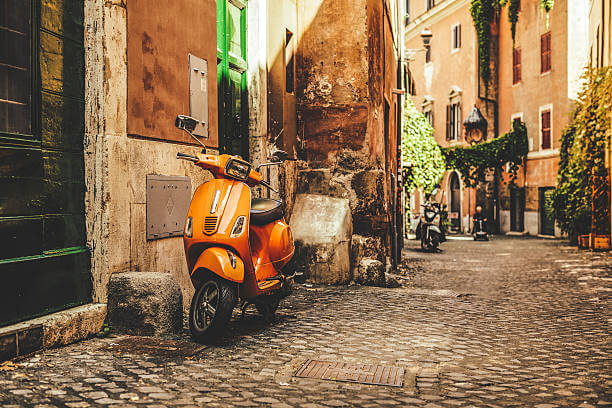 Rome is known for its rich history and beautiful architecture. It also has a vibrant culture. Each neighborhood has its own story and is like a chapter in a book. Rome neighborhoods are a great way to explore the city's cultural offerings and gain a deeper understanding of its past and future.
This Rome neighborhood guide will take you on an exciting journey through Rome's most charming neighborhoods. Each neighborhood has its own unique charm and character. We'll be exploring the sounds, sights, and tastes of Rome's Eternal City, from the winding streets of Trastevere to the hip bars and restaurants in Monti.
Rome's neighborhoods have something for everyone, whether you are a history lover, an art lover, or a foodie. Join us on a journey through Rome's rich past and present and discover Rome's hidden treasures. Let's check out some of the best Rome neighborhoods to stay.
Trastevere
A lot of people wonder about Rome neighborhoods where to live. Trastevere is one of the oldest and most charming neighborhoods in Rome. Its history dates back to ancient Rome, when it was used as a port for the Tiber River. Over the centuries, Trastevere has undergone many changes, but its narrow streets, ancient buildings, and vibrant atmosphere have remained the same. It is one of the most famous ancient Rome neighborhoods.
One of the most iconic landmarks in Trastevere is the Basilica of Santa Maria in Trastevere. This beautiful church was built in the 12th century and is home to some of the most impressive mosaics in Rome. Another must-see landmark is the Fontana dell'Acqua Paola, a beautiful fountain located on Gianicolo Hill that offers spectacular views of the city.
One of the unique cultural experiences in Trastevere is taking a walk through the narrow cobblestone streets and alleys of the neighborhood. The architecture is stunning, with buildings dating back to the medieval era. The neighborhood is also known for its vibrant nightlife, with numerous bars and restaurants that serve authentic Roman cuisine.
Other sights in Trastevere
Trastevere is also home to the beautiful Piazza di Santa Maria in Trastevere, a lively square filled with street performers and artists. Visitors can enjoy a cup of coffee or a glass of wine while watching the world go by. Another popular spot is the Mercato di San Cosimato, a bustling open-air market where visitors can find fresh produce, cheese, and other local delicacies.
The Trastevere neighborhood is also known for its lively street festivals, including the Festa di San Giovanni Battista, which takes place on June 24th each year. During this festival, the streets of Trastevere come alive with music, food, and processions.
Trastevere is a must-see neighborhood for anyone visiting Rome. Its combination of history, architecture, culture, and nightlife makes it a unique and unforgettable experience.
Monti
Monti is one of Rome's oldest neighborhoods, situated between the Colosseum and the Imperial Forum. The district is named after the nearby hills of Esquilino, Viminale, and Quirinale. Monti is a vibrant and charming neighborhood with narrow streets, cobblestone lanes, and picturesque piazzas.
The history of Monti dates back to ancient times when the area was known for its healing thermal springs. During the Middle Ages, Monti was a residential area for Rome's working-class population, and later it became a bohemian district. Today, the neighborhood is a blend of old and new, and it offers a unique experience to visitors.
Monti's iconic landmarks include the Colosseum, the Roman Forum, and the Trajan Market. The Colosseum is one of the most recognizable structures in Rome and one of the world's most significant monuments. The Roman Forum was the political, economic, and religious center of ancient Rome, and the Trajan Market was a vast complex of shops and offices built in the early second century.
Other famous landmarks in Monti
Apart from the historical landmarks, Monti offers a unique cultural experience to visitors. The neighborhood is home to a variety of art galleries, boutiques, and vintage shops. Monti is also famous for its lively piazzas, where locals gather to socialize and enjoy the Italian way of life. The Piazza della Madonna dei Monti is a particularly popular gathering place where people enjoy aperitifs and watch street performers.
One of the best ways to explore Monti is on foot. Visitors can take a walking tour of the neighborhood and visit some of its iconic landmarks. Monti is also an excellent place to experience authentic Roman cuisine. The neighborhood is home to many trattorias and osterias that offer traditional Roman dishes such as cacio e pepe, carbonara, and amatriciana. Even though most of them are fine, there are some Rome neighborhoods to avoid as well.
Testaccio
Testaccio is one of Rome's less touristy areas, but it has a rich history and a lively contemporary cultural scene. It is considered to be one of the best Rome neighborhoods to visit. It was once an industrial area of the city, with a bustling port along the Tiber River. However, over the years, it has evolved into a vibrant residential neighborhood with a distinct character. In the past, Testaccio was also known as a working-class neighborhood, with many slaughterhouses and markets located there. Tentaccio is one of the Rome richest neighborhoods.
One of the most iconic landmarks of Testaccio is the Monte Testaccio. It is an ancient landfill site, made up of thousands of broken pottery fragments that have been piled up to form a hill. Monte Testaccio offers stunning views of the city, and the area around it is home to several excellent restaurants and bars.
Before visiting Italy and any of these neighborhoods, make sure to check out new travel regulations. Starting from 2024 ETIAS Italy will change the way people travel to Europe. It is the European Travel Information and Authorization System that is going to be necessary for everyone wishing to travel to Europe.
Another popular attraction in Testaccio is the Mattatoio, a former slaughterhouse that has been converted into a contemporary art space. The Mattatoio is now home to many galleries and studios, and it regularly hosts exhibitions, concerts, and other cultural events.
Testaccio is also home to the Pyramid of Cestius, a well-preserved ancient Roman pyramid that dates back to the first century BC. It is one of the best-preserved ancient Roman monuments in the city and is an excellent example of the influence of Egyptian architecture on Roman culture.
Recent History
In recent years, Testaccio has undergone a cultural renaissance, with a thriving arts scene and a focus on food and drink. The neighborhood is known for its vibrant nightlife, with many bars and clubs that stay open late into the night. The area also has a well-established food culture, with many excellent restaurants and food markets that serve up traditional Roman cuisine. It is considered to be one of the Rome best neighborhoods.
One of the best places to experience Testaccio's culinary scene is the Mercato Testaccio, an indoor food market that offers a wide range of high-quality food and drink. The market is a favorite spot for locals and tourists alike, and it's an excellent place to sample some of the best local produce.
For those interested in contemporary art, the MACRO Testaccio is a must-visit destination. This modern art museum showcases a range of contemporary art from both Italian and international artists. The museum also features a unique outdoor space, which is often used for concerts and other cultural events.
Testaccio is a vibrant and exciting neighborhood that is well worth exploring. It offers a unique blend of history, culture, and contemporary art and is a great place to experience the real Rome away from the tourist crowds.
Prati
History of Prati Prati is a neighborhood located in the north of Rome, across the Tiber river. The area was developed in the late 19th and early 20th century, and it was designed to be an elegant residential neighborhood. The architect responsible for the project was Enrico Del Debbio, who sought to create a modern urban center with wide streets and large buildings. Today, Prati is known for its distinctive urban design and its elegant buildings. It is Rome best neighborhoods to stay.
Tour of the neighborhood's iconic landmarks One of the most notable landmarks in Prati is the Palazzo di Giustizia, the Palace of Justice, which is the seat of the Italian Supreme Court. The palace was built in the early 20th century, and it has an impressive Neoclassical facade. Another landmark is the Piazza del Popolo, a large square located at the northern end of the neighborhood. The square is surrounded by churches, including the Santa Maria del Popolo and the Chiesa di Santa Maria dei Miracoli.
Visitors to Prati can also visit the Castel Sant'Angelo, a fortress that was built in the 2nd century AD as a mausoleum for Emperor Hadrian. The castle has served as a prison and a papal residence over the centuries, and today it is a museum that houses works of art and historical artifacts. Prati is also one of the Rome best neighborhoods to live.
Cultural Experiences
Unique cultural experiences in Prati Prati are known for their vibrant food scene, and visitors can find a variety of restaurants, cafes, and markets throughout the neighborhood. One popular spot is the Mercato Trionfale, a covered market that features a wide range of fresh produce, meats, cheeses, and other goods. Another local favorite is Pizzarium, a pizza shop that is known for its creative toppings and high-quality ingredients.
Prati is also home to several museums and cultural institutions, including the Maxxi Museum, which features contemporary art and architecture, and the Vatican Ethnological Museum, which houses a collection of art and artifacts from around the world.
Visitors to Prati can also take a stroll down the Via Cola di Rienzo. It is a major shopping street that is lined with high-end boutiques and shops selling designer brands. The street is a popular destination for fashion lovers and window shoppers alike.
Esquilino
Esquilino is one of the most diverse neighborhoods in Rome, both in terms of its architecture and its population. The neighborhood takes its name from Esquiline Hill, one of the famous seven hills of Rome. During ancient times, the hill was the site of the Baths of Trajan, which are still visible in the neighborhood today. It is one of the best Rome neighborhoods to live.
In the Middle Ages, the Esquilino district was home to monasteries, churches, and palaces, including the Basilica of Santa Maria Maggiore, one of Rome's largest and most important churches. In the 19th century, the neighborhood underwent significant urbanization, and many of its grand palazzi were converted into apartment buildings.
The Basilica of Santa Maria Maggiore is the most notable landmark in Esquilino. This stunning church was built in the 5th century and is one of the four papal basilicas in Rome. The church is home to a magnificent collection of mosaics. Visitors can also see the tomb of Gian Lorenzo Bernini, the famous Baroque artist. For these reasons Esquilino is considered to be one of the best Rome neighborhoods to stay.
As mentioned above, ETIAS will change a lot of things when it comes to traveling to Europe. As soon as the updated border security system goes live in 2024, it will be mandatory for all Canadian citizens to submit an online ETIAS application before travelling to Italy or any other destination within a country in the Schengen area of Europe. You can check additional information on our website.
Other must-see landmarks
Another must-see landmark in Esquilino is the Piazza Vittorio Emanuele II, one of Rome's largest squares. This picturesque square is surrounded by beautiful palazzi and is home to a bustling market that sells a wide variety of goods.
The neighborhood is also home to the National Museum of Oriental Art, which is located in the 16th-century Palazzo Brancaccio. This museum has a vast collection of Asian art and artifacts, including Chinese ceramics, Japanese prints, and Indian sculptures.
Esquilino is a melting pot of cultures, and visitors can experience this diversity through its food, music, and art. The neighborhood is home to many ethnic restaurants, including some of the best Indian and Middle Eastern cuisine in Rome. There are also several live music venues in the area, showcasing everything from traditional Italian folk music to contemporary jazz.
Another unique aspect of Esquilino is its street art scene. The neighborhood is home to many vibrant murals and graffiti works, including some by well-known international artists. Visitors can take a walking tour to discover some of the best street art in the area. There are also a lot of great central Rome neighborhoods. We covered the best neighborhoods in Rome, but bear in mind that there are also Rome bad neighborhoods.
Final Thoughts
In conclusion, exploring the different neighborhoods of Rome is an important and enriching experience. Each district has a unique history and cultural significance. They offer visitors an opportunity to immerse themselves in the local culture and traditions. Trastevere, Monti, Testaccio, Prati, and Esquilino, are just a few examples of neighborhoods that offer a glimpse into Rome's diverse heritage. Each district has its own landmarks and attractions, from historic churches and ruins to trendy bars and restaurants. This is Rome neighborhoods explained.
We encourage visitors to plan their Rome trip to explore the neighborhoods and experience their unique charm. Whether you want to try traditional Roman cuisine or visit the city's historic landmarks, Rome's neighborhoods have something for everyone. So, go out and explore the ancient city on foot to fully experience the history and culture that Rome has to offer.
Visitors should also plan their trip well, choosing the right accommodation and transport that best suits their needs. We recommend that visitors use public transport, as it is an efficient and cost-effective way to explore the city. Furthermore, visitors should make sure to book their accommodation in advance. It can be challenging to find last-minute accommodation in popular neighborhoods. With some planning and research, visitors can enjoy a memorable journey through Rome's neighborhoods. They can experience the city's history and culture at their own pace. Hopefully this guide to Rome neighborhoods was helpful.