What are some of the best countries near Italy?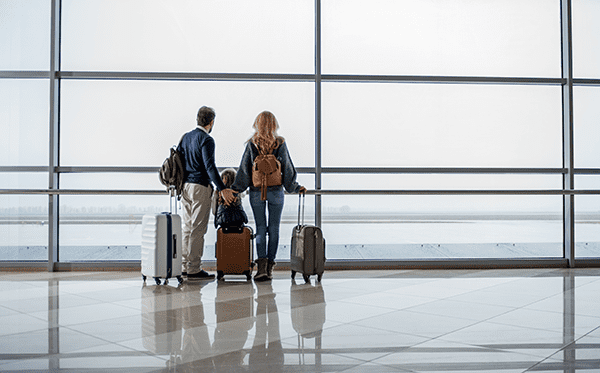 It's no surprise that world travelers put Italy high on their travel-to lists. But for some types of travelers, Italy is not enough. Backpackers and enthusiasts are looking for other beautiful countries near Italy.
A lot of people want to see it all together. That's perfectly okay. There are also a number of beautiful countries near Italy which you should also put on your list if you are planning a trip to Italy.
Which countries near Italy can you visit easily?
It's safe to assume you will probably have more than a week at your disposal for your trip. Anything less would be pushing it! Let's look at some options on which countries you can go to easily after landing in Italy. These are the best countries near Italy to visit.
Switzerland
France and Monaco
Slovenia and Croatia
Malta
Austria
Switzerland (One of the coldest countries near Italy)
Switzerland is one of the most beautiful countries near Italy and France. The Alpine country is easily reachable from Italy. You can say that Switzerland is on the list of countries near Italy to travel by car. There are also short flights (<2 hrs) from Milan and Rome to Zurich and Geneve, starting at around 80 dollars. But most travelers between the two countries choose the train.
It takes approximately 8 hours to travel by train between Switzerland and Italy. This covers an 819km distance. The average layover time is around 1h and 1m. The Switzerland to Italy train service is operated by Swiss Railways (SBB/CFF/FFS), Trenitalia Frecce, and ItaloTreno. It departs from Zurich Stadelhofen and arrives at Roma Termini.
Any tourist who wants to see other countries near Italy must choose the correct time to visit these countries. For example, in Italy's case, the best time to visit the country is in the summer. The same goes for most European countries, but in some cases, spring and autumn can be very beautiful in Italy's neighboring countries.
Although 106 trains usually run weekly, weekend and holiday schedules may vary so make sure to check in advance. You may also want to think about driving there, as the road is very picturesque.
Switzerland is definitely one of the best countries to visit in Europe near Italy. It is known for its peaceful atmosphere, tranquil lifestyle, and affluent population. Zurich and Geneve are beautiful cities offering many cultural attractions to travelers. But it is deep in the countryside that the true Swiss spirit is felt. Don't forget to try some Swiss cheese and renowned chocolate once you are there!
France and Monaco
If you have already seen Switzerland and you are still looking for other countries near Italy, France should be at the top of your mind. From Turin, Lyon is only a 3-hour train ride. There are faster trains for a higher price starting at around 70 euros.
From Lyon, you can visit the beautiful Grenoble, the capital of the Alps, as it is known. But why not head to the French Riviera instead? On the way from Turin, the train will take you to Niece, Cannes, and Monaco, all incredible places to visit and savor the Mediterranean Sea.
When in France, don't forget to do some shopping, play in a casino in Monaco, take a boat trip, and visit your Niece's historic old town. These two are my personal favorite countries that are near Italy.
Other places in the Riviera include Saint Tropez, famous for its nightlife. And from there you can even reach Marseilles, with its seafood cuisine and colorful port.
Slovenia and Croatia (Underrated countries near Italy)
If you travel to the wonderful city of Trieste, the Balkan gate is just around the corner. You can take a train or an airplane from Venice to Zagreb, Croatia. Croatia is one of the countries near Italy where you can travel by train.
Once there, you have many options. You can head to the beautiful coast, where the beautiful ruins of Diocletian's Palace are from the city center of Split. Sea-blue vistas and marble boardwalks make the city a dream for many tourists. Or you can head to the Plitvice Lakes National Park, known for its outstanding caves and waterfalls in the karst region of the country.
Canadians traveling to Italy may have the thought of catching two birds with one stone and visiting Croatia, a beautiful country easily reachable from Italy. However, many travelers know that Croatia is still not part of Schengen, and they will have to follow additional regulations before traveling there. This will be something to keep in mind for 2023. Before that, everyone could travel to Croatia and other countries near Italy without a problem.
Slovenia is mountainous and almost land-locked, but still incredible to visit. Definitely one of the lesser-known countries near Italy to visit. Nearby from Trieste are Piran and Koper (Capodistria and Pirano, in Italian) with their busy yacht and cargo ports. Or perhaps you prefer Medieval architecture? Then head to stupendous Maribor with its growing wine industry.
And don't forget Lake Bled and the Triglav National Park: you may not find places more insta-grammable! The capital Ljubljana also has its unique charm, with the Triple Bridge drawing hundreds of thousands of tourists each year.
Malta
If you are still wondering what other countries are near Italy, it is likely that you forgot about Malta. It is one of the most easily reachable countries near Italy. You can reach Malta by ferry from Salerno or Catania or by plane from Rome or Catania. The ferry takes about 4 hours from Sicily, while the plane takes half as much.
The island country is an underrated destination with an eclectic mix of Muslim, English, and Italian heritage. The capital, Valletta, is absolutely stunning, and its chief church, St John's, rivals the best cathedrals in Europe. And you shouldn't miss the ancient city of Mdina and the rugged islet of Comino, along with its iconic lagoon. Other cultural attractions include the Ggantija Temples and the island of Gozo.
Austria
Our final pick for easily reachable countries near Italy is Austria. You can reach Austria by train from Trento, Verona, or Milan. The train ride takes approximately 6 to 8 hours, and you will arrive in Innsbruck.
The best period to visit Austria from Italy is during Christmas – the entire region is filled with snow, Christmas markets, and a cheerful atmosphere. The landscapes will make your jaw drop for sure!
Since Austria is on a Schengen area countries list, travelers will have to follow new requirements from 2023. Unlike Croatia, travelers will only need to complete the ETIAS application when traveling to Austria. This is going to make it easy to visit Austria compared to some of the other countries that are near Italy. But still, this is not how you should pick your travel destination.
If you decide to visit Austria, Innsbruck, from there, you can continue to the hidden gem of Salzburg, the city of music where Mozart was from. After that, you can also hop on the train ride to Linz, one of Austria's cultural capitals, and then finally Vienna, by many considered the most beautiful capital city in Europe, along with Paris, Budapest, Prague, and Lisbon.
FAQ
What other countries are close to Italy?
France, Switzerland, and Austria are the biggest countries near Italy. They border Italy to the north. The dramatic natural border between west and east is created by the majestic Alps foothills and mountains.
It also surrounds two small countries, San Marino and Vatican City. The Vatican City is found entirely within the city of Rome. It is Italy's capital. San Marino lies between the Emilia Roma and Le Marche regions in Italy.
What countries are close to Italy by train?
Cross-border specialty trains can be used to travel to and from Italy or other countries nearby. You can travel to France, Austria, and Switzerland that way. These are the main countries near Italy.
Where should I go after Italy?
Switzerland, France, and Austria are the best picks. They are very close to Italy, and it is pretty easy to get to any of these countries. You can choose the type of transport you want to use. It is possible to get to Switzerland or France by car, making Italy an even more desirable travel destination.
What is the closest country to Rome, Italy?
San Marino, Switzerland, and Slovenia. The distance from Rome to San Marino is 335 kilometers. As for Switzerland, it is 832 kilometers between Rome and the alpine country. The distance between Rome and Slovenia is 838 kilometers.
Bonus tip for those who are planning to visit any of these countries near Italy
What did you think of our list? If you are still planning to visit Italy, don't miss the chance and travel to a nearby country as well! For Canadian travelers, the new ETIAS visa waiver will be mandatory to enter Europe from 2023. So don't forget to be notified!